« Previous - Version 70/131 (diff) - Next » - Current version
Alexandre Pereira Sousa, 11/15/2013 08:57 AM

---
Memo Pad - Minos Control Room¶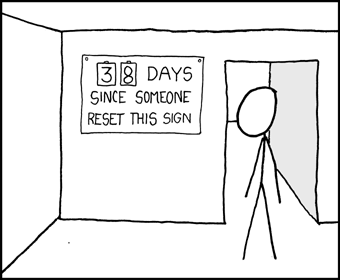 Last Modified {{last_modified}}¶
Shifts may not seem like a glory job, but the quality of the data (hence analysis) depends on them.¶
Why are you here? To accomplish the goals related to YOUR SHIFT
See the details in the YOUR SHIFT page.

At start of shift call MCR 630 840 3721, let them know where you are_
Watch continuously to see that the critical things are green :

A9 Monitoring Page , DCS and RC / Near and Far
Please sit facing the screens, even when working on your laptop.

Lock the WH12 Control Room when you leave if no other experiment is on shift
Fill out all the checklists -
| | | | | |
| --- | --- | --- | --- | --- |
| StartShift | Beam | DCS | OM | EndShift |
Problems? Perhaps they are common problems. Check the PROBLEMS page.
Please add any new problems that you encounter (and any new solutions!).¶
Reload this page at the beginning of your shift. Can you edit this wiki? If not, see below for instructions. This memopad is meant to be a repository for Things Shift Should Know Today. The memopad is less comprehensive and detailed than the shifter guide and more permanent than the stream of things in the CRL . For issue tracking please still make JIRA entries, but if there's an open issue which the next shifter will bump into, make a note about it here.
Attention: If the beam will be down for more than 30 minutes during normal work hours (M-F), call SOUDAN to let them know (218)753-6611. and call the Run Coordinator.¶
Stuff you want other shifters to know, put here! A persistently dead channel? Some expert asked you to keep an eye on some number? Links to useful instructions? Something in this page which no longer applies? Edit away! This is now a RedMine wiki, edit with your Fermilab Services account. See the bottom of the MemoPad for details.
Run Configuration:¶
BEAM IS BACK, after the NOVA upgrade
The BDP server and GUI are obsolete and should not be started - the new IFbeam logger has replaced those, and should be constantly monitored via its web pages.
We are currently doing beam checklists ( NO AcNet plots posting requested for now, NOvA is in charge to do this)
We are currently running in the FORWARD horn current configuration.
The Far Detector magnetic field is currently FORWARD. If the DCS page does not agree, then this is a Major Problem.
The Near Detector magnetic field is currently FORWARD. If the DCS page does not agree, then this is a Major Problem.
CRITICAL ISSUES¶
CURRENT ISSUES¶
Running ND Old Daq Sep 19-23 for comparison to New Daq with beam.
Fermilab gate hours are being reduced, announced Jun 6, effective Jun 10, 2013

| | |
| --- | --- |
| Pine (West) | 24x7 |
| Batavia (East) | 06:30 to 23:00 |
| Wilson (NW) | 06:30 to 15:30 Mon-Fri |
The KALARM reminders regarding G:RD1224 ACNET devices were removed 2013-09-20, no longer relevant
If you notice a hot channel in the SGATE or COSMIC hitmap, you must do the following:

Take screenshots of CAPID errors, mean max and min QIE singles rates, and SGATE hitmap.%
Post these in the MINOS logbook.
Email the run coordinator indicating a hot channel and attach these plots to the email.
There are new DCS pages for the MINOS ToF system (ND and FD). These are preliminary. There are no procedures for shifters yet (2012-03-24).
You must have underground training. If you don't, go to the ES&H website to see if you can take the test online. If this can't happen, you must notify a run coordinator.
SPECIAL PROCEDURE FOR BOOTING MINOS-OM

Until the present hardware is retired, booting minos-om is a multistep process, due to graphics issues

Boot to a system prompt, with no graphics
type init 5 as root ( contact FEF/SWS, kreymer, or a run coordinator who can ssh -l root from elesewhere )
The MINERvA Shifter¶
If you need to stop a run for an extended period of time, the MINERvA shifter needs to be informed when you stop and restart a run. Where is the MINERvA shifter? You can find out here
Current FD problems:¶
Current ND problems:¶
High singles rates for some minders in crate 5, master 20.
Cold channel in crate 0, master 18, minder 6.
Less important notes for the shifters:¶
The run control GUIs show time to the "Next Gain". During a "GainCAL" the LI system will spend a long time flashing (a "weekend", for the far detector).
There is a wiki for RMS (ReMote Station) [[https://cdcvs.fnal.gov/redmine/projects/remotestation/wiki]]
MINOS, MINERvA and NOvA are now co-located in the control room. This is intentional for efficiency, communications, and redundancy purposes. Make sure you realize these gains (e.g. talk to the MINERvA shifter).
The control room does not have housekeeping. Do not leave food, documents, and whatnot behind after your shift. Clean up after yourself.
Editing this wiki¶
You as a shifter can and should keep this page up to date. Here's how:
click on "Sign in" on this page ( upper right ). Use your Fermilab services username/password.
click on "edit" in this page. If there is no edit option for your account, email minoscrl-admin.